Cassandralee A. Herber, RN, FNP-C
Dear Patients,
My name is Cassandralee (Cassie) Herber, and I am a Family Nurse Practitioner.   I have been with the Credo Family Medicine Team since February 2019.  I feel so incredibly blessed to have joined this practice that focuses so much on faith and family.  I would like to introduce myself and give you some more information about my background and how I became part of Credo Family Medicine.
I am the oldest of four children; I have three younger brothers who I liked to boss around from time to time while growing up.  Originally from MA, my family moved to Hermitage, PA when I was around seven years old to be closer to my father's family.  My parents made great sacrifices to send us to Catholic school, and for this I am forever grateful.  Although we all live in various states, we are still very close.  I truly cherish my family.
My dad was the person who first encouraged me to pursue a career in nursing.  I attended nursing school at Saint Mary's College in South Bend, IN, which is a small Catholic women's college.  I quickly fell in love with the nursing profession and its focus on holistic and compassionate patient care.  I had the privilege of traveling to Uganda, Africa in my senior year with two other nursing students where I worked in a rural health clinic with the Sisters of the Holy Cross.  This experience took my passion for nursing to a whole new level and taught me a lot about preventative healthcare.  It also inspired me to witness how thankful the Ugandan people were for what they had, despite having so little.
Through friends at Saint Mary's, I met my husband Andy who grew up in Roanoke, IN.  He is a civil engineer and one of my biggest supporters in furthering my education.  After graduation, Andy and I got married, moved to SW Fort Wayne, and joined St. Jude's Parish.  I began working at Lutheran Hospital as an RN on the Cardiovascular Intensive Care Unit after passing nursing boards.  I helped care for patients after open heart surgery, heart transplants, and kidney transplants.  Working in critical care was a challenging but very rewarding experience.  In 2015 I started to pursue my Nurse Practitioner degree at the University of Saint Francis in Fort Wayne.  During my clinical rotations I developed an admiration for primary care, specifically family practice.  After graduating in 2017, I started working for Parkview FirstCare walk-in clinics to gain experience in acute care with the ultimate goal of working in family medicine.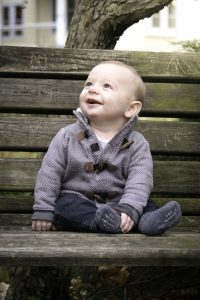 Through what had to have been God's calling, I was invited to join the Credo Team after giving birth to our first son, Isaac.  I am excited to fulfill my dream of working with patients across the lifespan while at the same time keeping my faith at the center of my care. I feel so honored to work for a practice with such a beautiful mission centered around faith, health, and family.  As a new parent myself, I understand the value and importance of family and patient-centered care.  As a nurse and provider, I strive to care for my patients as if they are my own family.  I am beyond grateful for the opportunity to take care of you and your loved ones at Credo Family Medicine, and I look forward to meeting you soon!
Sincerely,
Cassie Herber, RN, FNP-C