Cassandra E. Kaiser, PA-C
Dear Patients of Credo Family Medicine,
I feel so blessed and am very thankful to be able to join such a wonderful practice that incorporates the Catholic faith into patient care! I would like to take some time and tell you all a little bit about myself.
My name is Cassandra Kaiser, but I go by Cassie. I was born and raised in Fort Wayne, Indiana with my parents and older brother. I attended St. Jude Catholic school where I participated in basketball and volleyball. I continued on to Bishop Dwenger High school where I was on the volleyball team all 4 years.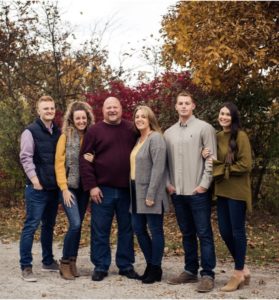 For my undergraduate degree, I attended Purdue University in West Lafayette and studied health sciences with a focus in pre-physician assistant. I knew I wanted to be a physician assistant since high school and I have my dad to thank for that. He was a physician assistant and worked in the ER and trauma at Lutheran. He would come home after a long shift and tell us all his stories of what happened that day. Some stories were heart wrenching but watching my dad's face light up talking about how he was able to help save someone's life was really inspiring. It was then that I knew serving the people of my community was my calling. I became a CNA to get more hands-on experience working with patients. I worked at Kingston Care Center Nursing home and Parkview Randalia's Continuing Care Center during my breaks from school. These were tough jobs; however, being able to help take care of people was my passion and I knew I had to continue on.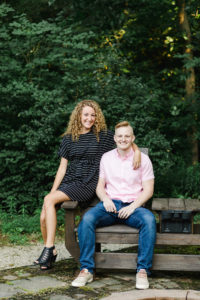 I graduated from Purdue in 2018 and started Physician Assistant schooling at the University of St. Francis in 2019. I completed many rotations during my schooling and family medicine was my favorite. I enjoy this profession because there is such a broad range of patients you get to work with! I also enjoy performing the procedures family medicine has to offer. My favorite thing about family medicine though is being able to form relationships with patients that will last for years. I am so grateful to be given this opportunity to get to know my patients and form that lasting relationship!
While I was in P.A. school, I married my husband, Zach, in September of 2020 at Our Lady of Good Hope, where we are currently parishioners. We have two dogs, Dean and Daisy, who are the cutest dogs ever (I may be a little biased)! In my free time I love to play sand volleyball, hangout with friends and family, and play with my dogs.
I am so excited to get to know all of my patients and provide excellent patient care!
Sincerely,
Cassie Kaiser, PA-C