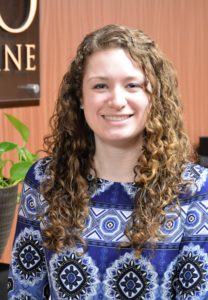 Emily M. Krach, D.O.
Dear Patients,
Hello! My name is Emily Krach, and I am excited to join Credo Family Medicine! I would like to take a moment to share a little bit about myself and why I love family medicine!
I am a lifelong Hoosier with an immense level of state pride! I was born in Indianapolis and raised here in Fort Wayne. My three younger siblings, Patrick, Amy, and Matthew are the best friends I could ever imagine having. As we are only collectively five years apart, we have many happy memories growing up together. We have devoted, loving parents and grandparents who served as vital role models in how to live out our Catholic faith.
My primary education was at St. Joseph – St. Elizabeth School, and I went to high school at Bishop Dwenger where I participated in marching band and concert band. Upon graduating from Dwenger in 2010, I began college at Saint Mary's College in Notre Dame, Indiana, and studied cellular-molecular biology. In college, I was involved in many extracurricular activities including campus ministry and the quidditch team. Fun fact: one of my dearest college friends is Cassie Herber! During summer breaks, I worked in my father's ophthalmology practice. Although ophthalmology is not in the realm of primary care, I first developed an appreciation for working with families and developing relationships with patients while working in my father's office.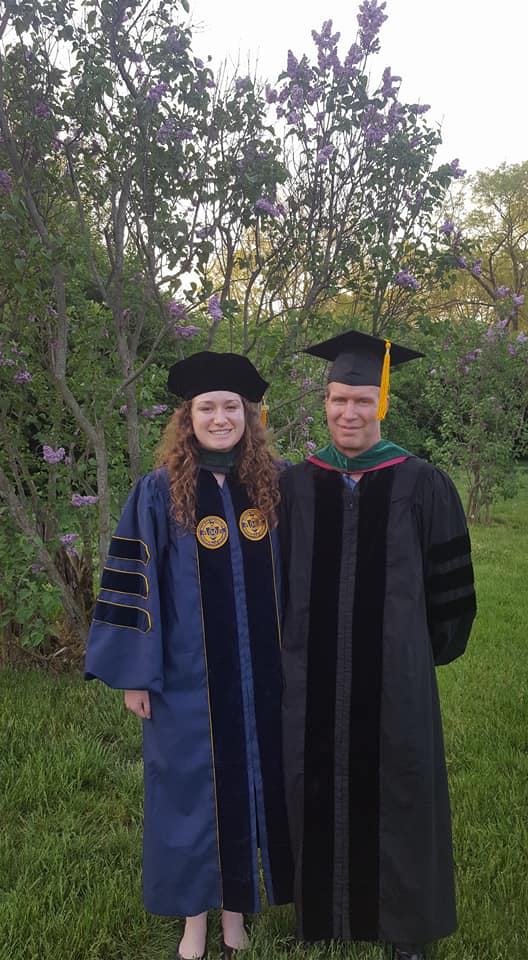 After graduating from college in May of 2014, I started medical school at Marian University College of Osteopathic Medicine in August of that year. While at Marian, I started my school's chapter of the Catholic Medical Association and have been an enthusiastic member ever since! My involvement in the CMA has been an essential component of my medical training, as I have had the opportunity to learn from numerous Catholic physicians how to practice medicine in a moral and ethical manner in a secular medical community. During my fourth year of medical school, I completed training at the Pope Paul VI Institute to become a Creighton Model NaProTECHNOLOGY medical consultant.
I was drawn to family medicine because of the exemplary physicians I have known in this specialty, whom I greatly admire and strive to emulate. Some of my interests in medicine include medical ethics, pediatrics, natural family planning, infectious disease, and mental health. I know that I will be able to continue to explore my interests while caring for patients at Credo. From July 2018 through June 2021, I attended Fort Wayne Medical Education Program for my family medicine residency training. Two of my mentors, Dr. Mullally and Dr. Heimann, graduated from this program, and I aspire to be an excellent physician like them. During my second year of residency, my brother, Patrick, joined the program to train to become a family physician as well. Since then, we have jokingly referred to one another as sibling-colleagues. Establishing relationships with and caring for my patients at the residency program was a privilege, and I am eager to continue my work in family medicine at Credo.
In my leisure time, I take pleasure in spending time outdoors, canoeing, bird watching, golfing, and slalom waterskiing. I am a classic rock enthusiast, and I make an effort to attend as many concerts as possible. Traveling, spending time with friends and family, telling Grandpa Krach's jokes, and reading for my book clubs are other enjoyments of mine.  
I look forward to caring for you and your family! God Bless!
Emily Krach, D.O.