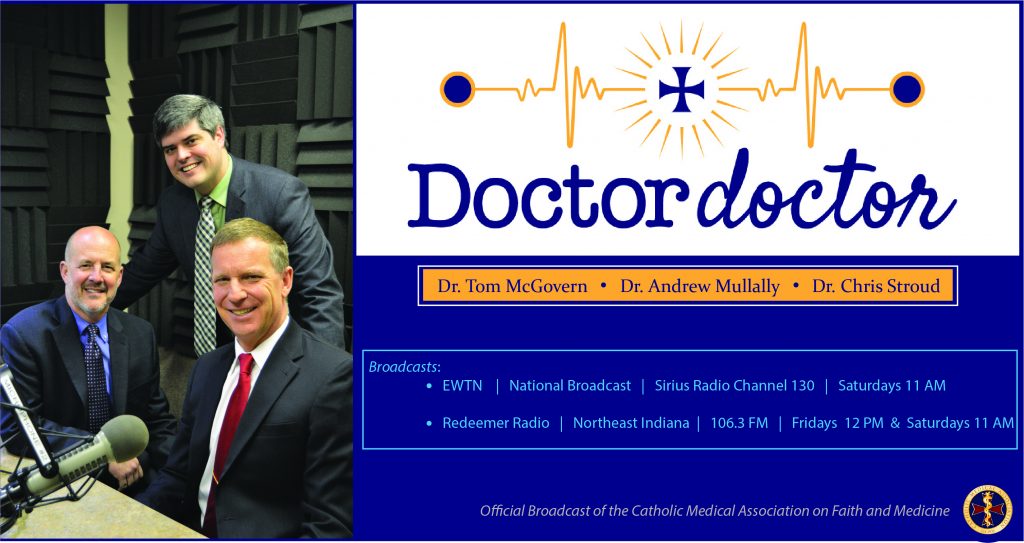 Tune in to our original radio show focused on discussing faith and medicine! Dr. Tom McGovern, Dr. Andrew Mullally, and Dr. Chris Stroud sit down to discuss a wide range of topics and garner input and discussion from top Catholic physicians and experts nationwide.
Featured on EWTN, Saturdays at 11 AM, on Sirius Radio Channel 130, or listen locally on 106.3 FM, Northeast Indiana to listen on Redeemer Radio!
Don't miss our latest episode! Use the link below!